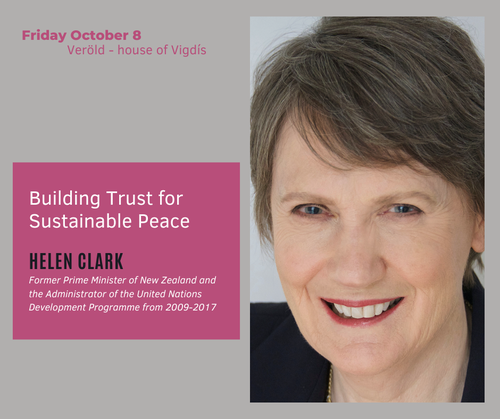 Helen Clark, former Prime Minster of New Zealand will be giving the opening address at the conference. Throughout her tenure as Prime Minister and as a Member of Parliament over 27 years, Helen Clark engaged widely in policy development and advocacy across the international, economic, social, environmental, and cultural spheres. She advocated strongly for New Zealand's comprehensive programme on sustainability and for tackling the problems of climate change. She was an active leader of her country's foreign relations, engaging in a wide range of international issues.
Helen continues to be a strong voice for sustainable development, climate action, gender equality and women's leadership, peace and justice, and action on pressing global health issues. In July 2020, she was appointed by the Director-General of the World Health Organisation as a Co-Chair of the Independent Panel for Pandemic Preparedness and Response, called for by the World Health Assembly, which will report in May this year.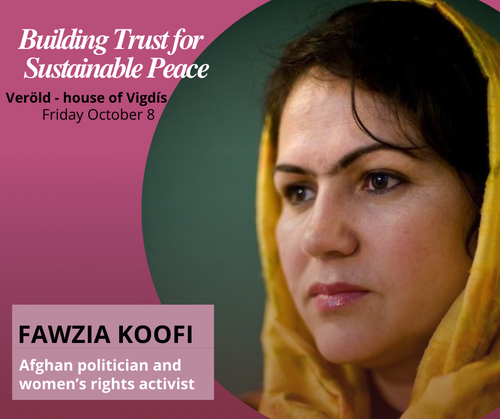 Fawzia Koofi is a women's rights activist and a former member of the Afghan parliament. Koofi was the first girl in her family to go to school and went on to become the first female deputy speaker of Afghanistan's parliament. Koofi established a home school for girls deprived of education during the Taliban regime and has been in charge of Child Protection at the United Nations Children's Fund (UNICEF) for six years. Last year, she was one of a few women chosen to take part in the U.S.-backed government's attempt to negotiate with the Taliban. Koofi is an active figure in the field of women's rights in Afghanistan and has played an active role in the enactment of protective laws for women and children, particularly the Law on the Elimination of Violence against Women and the Law on the Protection of Children in Afghanistan.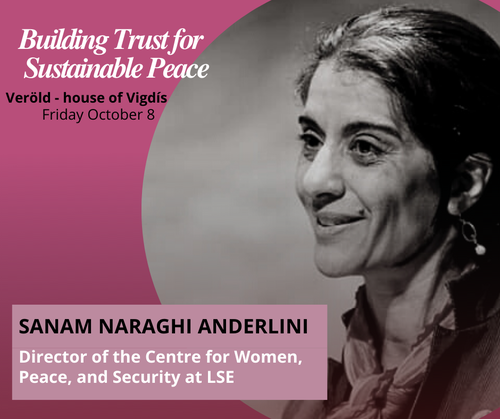 Sanam Naraghi - Anderlini is the Director of the Centre for Women, Peace, and Security at LSE and Founder and Executive Director of the International Civil Society Action Network (ICAN). Sanam is a globally recognised advocate in the field of women, peace and security, with 24 years' experience as a peace strategist working on conflicts, crises and violent extremism with a mix of civil society, governments and the UN. Sanam is the founder and CEO of the International Civil Society Action Network (ICAN). In 2000, she was a civil society leader and drafter of UN Security Council Resolution 1325 on women, peace and security and in 2011 she was the first Senior Expert on Gender and Inclusion on the UN's Mediation Standby Team, working on Somalia, Libya and Syria among other cases. Her current appointments include serving on the Steering Board of the UK's National Action Plan on Women Peace and Security, the Commonwealth's Panel of Experts on Countering Violent Extremism (CVE), UNDP's Civil Society Advisory Council and as adjunct professor at Columbia University. She was the 2014 recipient of the UN Association Perdita Huston Award for human rights and the 2016 Greeley Peace Scholar at the University of Massachusetts. Her media appearances include the BBC World Service television and radio. Her editorials have appeared in The Guardian, Foreign Affairs, Open Democracy, Ms. Magazine and other publications.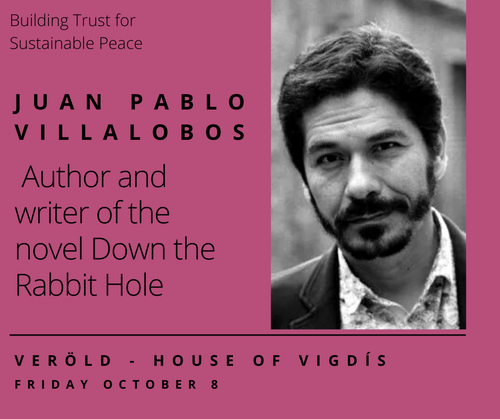 Juan Pablo Villalobos was born in Guadalajara, Mexico, in 1973. He's the author of Down the Rabbit Hole (2011), Quesadillas (2013) and I'll Sell You a Dog (2016). His novels have been translated into fifteen languages. He writes for several publications including Letras Libres, Gatopardo, Granta and the English Pen blog, and translates Brazilian literature into Spanish.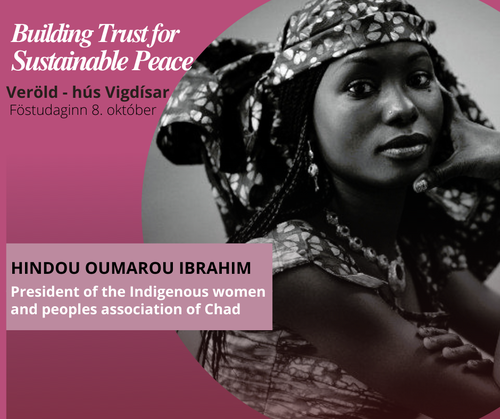 Hindou Oumarou Ibrahim is an environmental activist and member of Chad's pastoralist Mbororo people. She is dedicated to the protection of all Indigenous peoples and to the value of their traditional knowledge in the fight against climate change and biodiversity protection.
She began advocating for Indigenous rights and environmental protection at age 16, founding the Association for Indigenous Women and Peoples of Chad (AFPAT) to introduce new income revenue activities and collaborative tools such as 3D participatory mapping to build sustainable ecosystems management and reduction of nature-based resource conflicts.
She is a member of the Indigenous Peoples of Africa Coordinating Committee and serves as co-chair of the Facilitative Working Group of the Local Communities and Indigenous Peoples Platform of the UNFCCC. Ibrahim's work with indigenous communities at the local and global level has achieved broad recognition and support including, the 2021 Rolex Award for Enterprise; the 2020 Refugee International's Holbrooke Award; the 2019 Pritzker Emerging Environmental Genius Award and the Daniel Mitterrand Prize.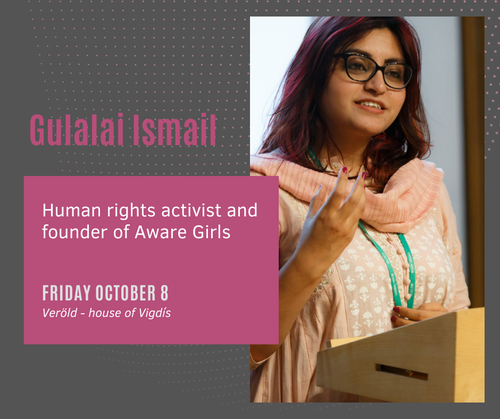 Gulalai Ismail is a humanist and women's rights activist from Pakistan. When Gulalai was only 16 years old she founded Aware Girls, a non-governmental organization in Peshawar, Pakistan. The organization was founded to address violence and discrimination against women and young girls in Pakistan, and advocate for women's rights, education, and access to sexual and reproductive health resources. Gulalai is also the chairperson of the Youth Peace Network. She speaks on the subject of promoting peace and women's empowerment at conferences internationally and is the recipient of the International Humanist of the Year Award from Humanists International, and of the Fondation Chirac Peace Prize for the Prevention of Conflict.
Gulalai Ismail's political and social engagement cost her a lot. In September 2019, Gulalai Ismail was forced to escape from Pakistan and to reach the United States, after fearing for her life for speaking out against sexual assaults and disappearances allegedly carried out by the Pakistani military.