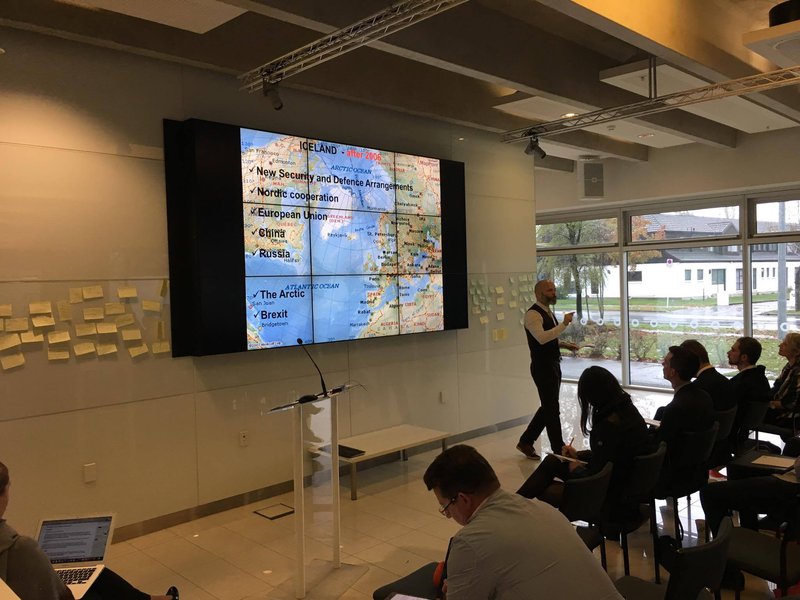 Policy briefs
Professor Anne-Marie Brady
University of Canterbury/ Wilson Center/ SSANSE Project Director
Looking for points in common while facing up to differences:
 a new model for New Zealand-China relations
China's expanding Antarctic interests: implications for New Zealand
Dr Joe Burton
University of Waikato
The reform of the UN: the part NZ can play
Professor Natalia Chaban
and Dr Serena Kelly
University of Canterbury
How to communicate New Zealand to global audiences via new media
Dr Kate Dewes
and Dr Lyndon Burford
Independent scholars
New Zealand and disarmament: what next?
Dr Martin Fisher
and Ben Mathews
University of Canterbury, Ngā Puhi, Tauranga Moana, Ngāti Porou
The emerging role of Māori business groups in New Zealand foreign affairs and trade
Dr Beth Greener
Massey University
NZDF Role in NZ Foreign Policy
Mr Nicky Hager
Author
Exploring the meanings and possibilities of an independent New Zealand Foreign Policy
Dr James Headley
University of Otago
Russia's Resurgence and New Zealand
Professor Richard Jackson
University of Otago
Imagining nonviolent foreign policy in a violent world
Mr K.C. Jung
University of Canterbury
New Zealand's current relations with Korea and further areas for expansion
Dr Jake Lin
Victoria University of Wellington
Trading with the Great Powers: The limits of New Zealand's Free Trade Strategy with China
Dr Adrian H. Macey
Victoria University of Wellington
New Zealand's climate change diplomacy: future plans and challenges
Mr Leonardo Milani
Victoria University of Wellington
The New Sparta Modelling the Strategic Outcomes of New Zealand's Cyber-Armament Program 2020-2040 
Dr Vickie Miller
MFAT
New Zealand's future security
Professor Robert G. Patman
University of Otago
New Zealand-US relations in the Trump era and beyond
Professor Steve Ratuva
University of Canterbury
NZ's aid policy: what could we be doing better?
Dr Jim Rolfe
Victoria University of Wellington
Should New Zealand and Australia Develop a Closer Strategic Relationship?
Dr Mark G Rolls
University of Waikato
Strengthening ASEAN Centrality in the Regional Security Architecture in the Face of Major Power Competition 
Associate Professor Margarita Šešelgytė
Institute of International Relations and Political Science, Vilnius University, Lithuania/ SSANSE Project Director
Small states' use of the military in foreign policy
Dr Reuben Steff
University of Waikato
Expanding New Zealand foreign policy and trade beyond traditional partnerships
Professor Baldur Thorhalsson
Centre for Small States Studies, University of Iceland/ SSANSE Project Director
The small state in the new global order
Professor Alan Tidwell
Centre for Australia, NZ, and the Pacific, Georgetown University/ SSANSE Project Director
Re-calibrating New Zealand's Congressional Outreach Strategy in the Days of Trump
New Zealand's Potential in Small State Peacemaking
Dr Vangelis Vitalis
MFAT
New Zealand's Trade Agenda to 2030
Dr Corey Wallace
Free University of Berlin
Dealing with a Proactive Japan